1.
Tag page Design Update
This revamped tag page can help you take a closer look at what nested tags are and what the tag is for.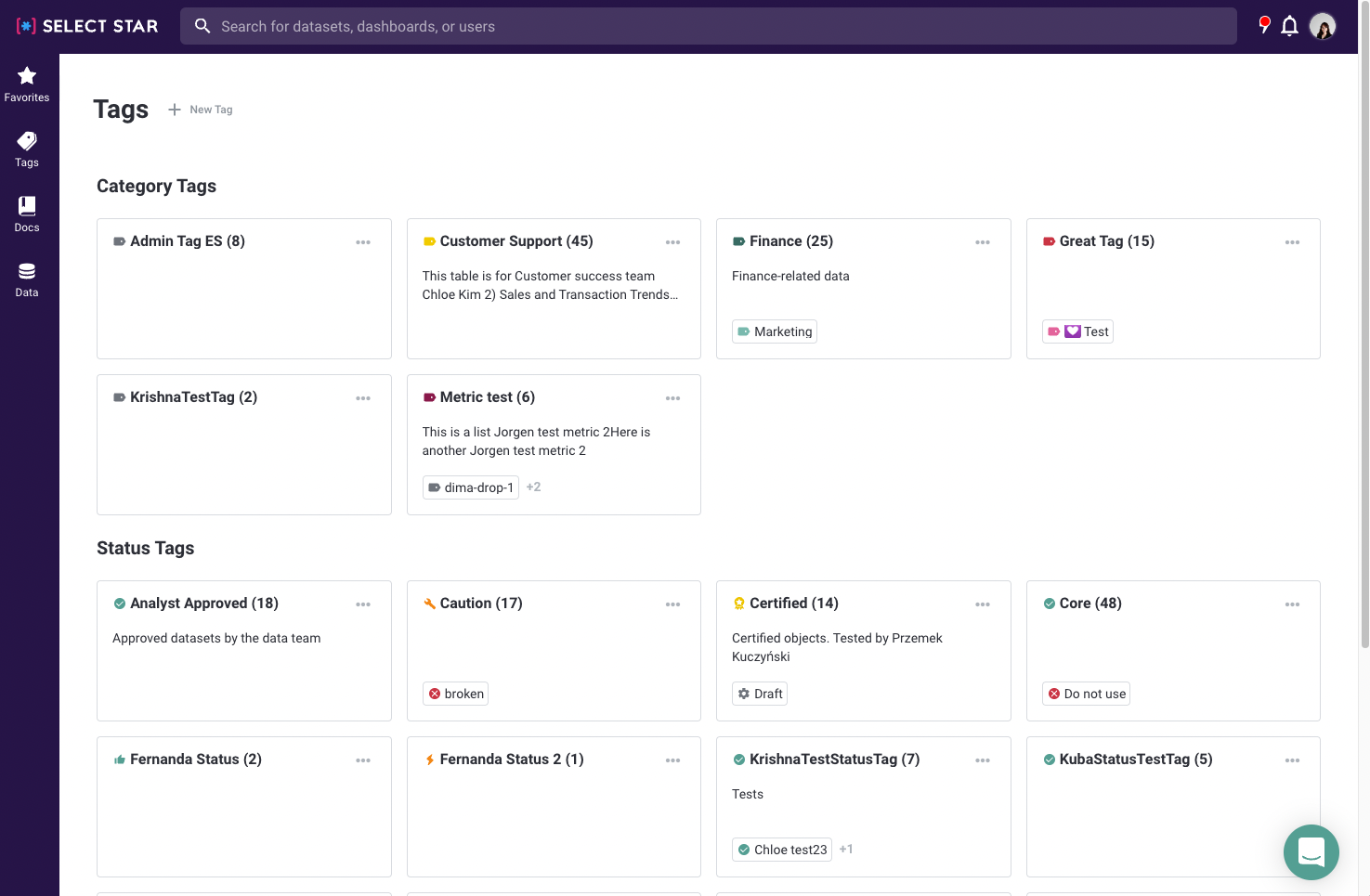 Tip💡 You can generate
ER Diagram
by selecting checkboxes of data in the asset tab.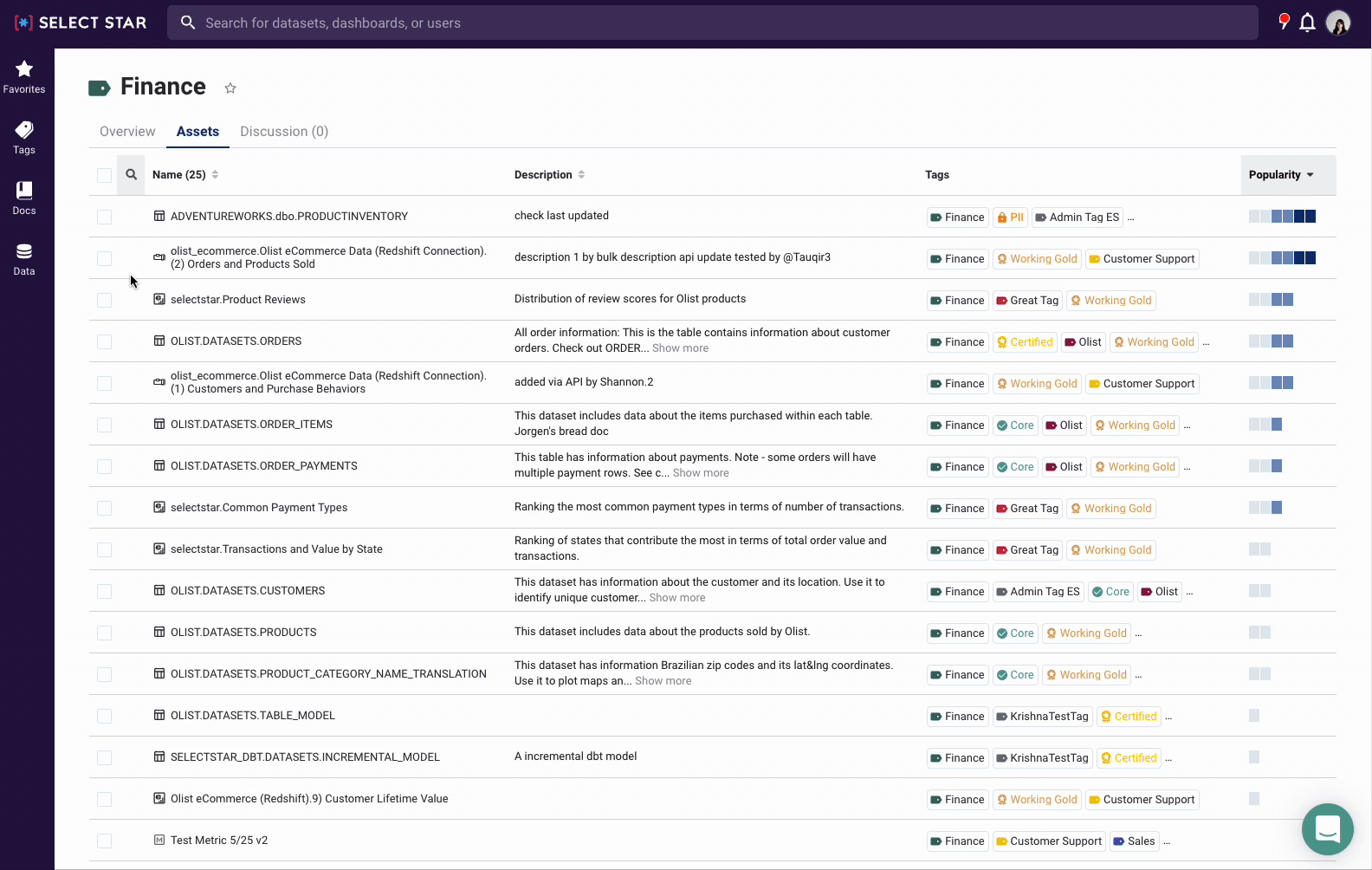 2.
Table feature in the editor
The new editor feature 'Table' has just been added. It allows you to insert the table itself and mention the table, doc, metric, and person in it!
Tip💡Don't forget to type @ and a few characters to use mention search)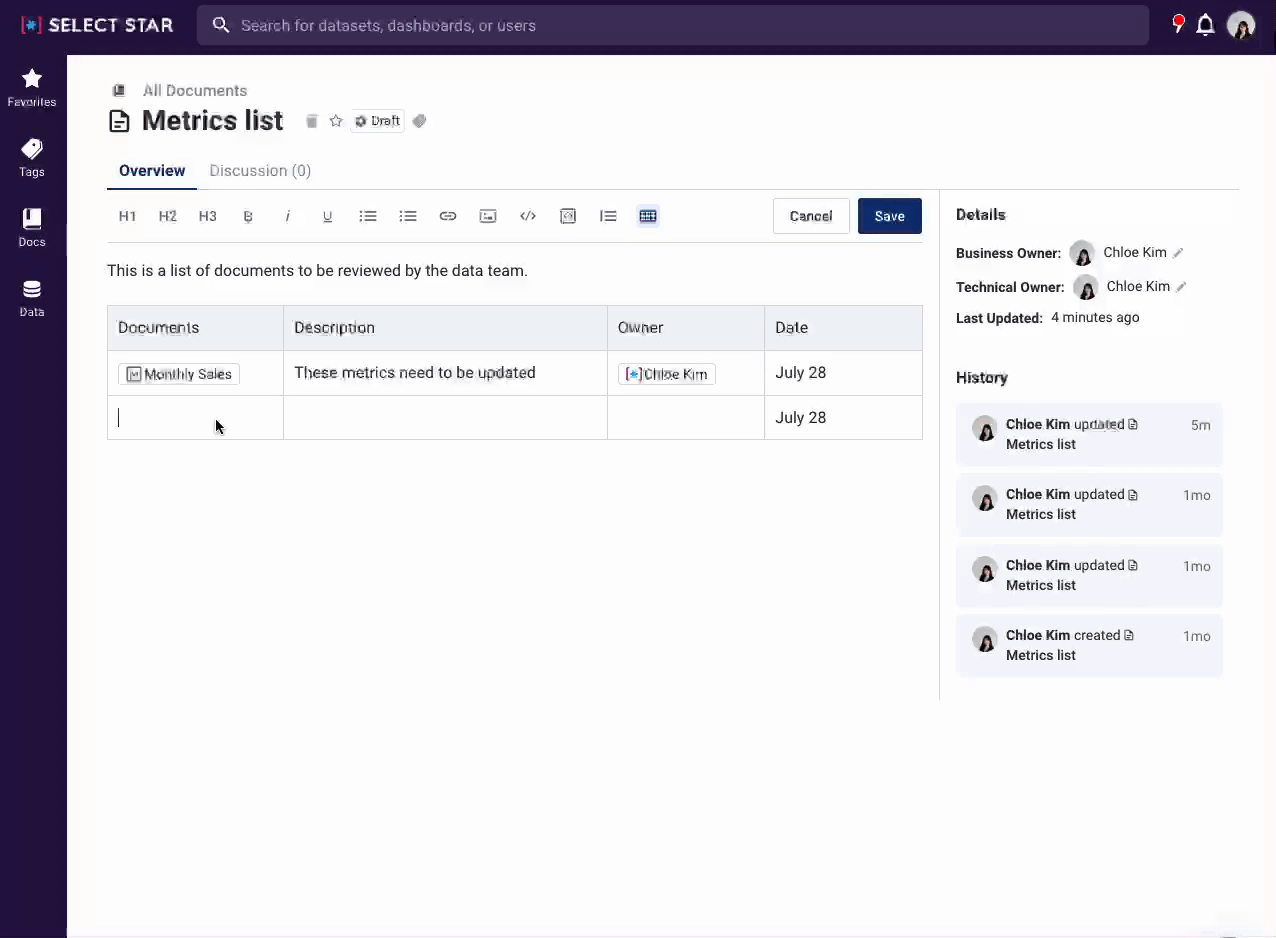 3.
Search results sorting by popularity
Explore the search result based on popularity.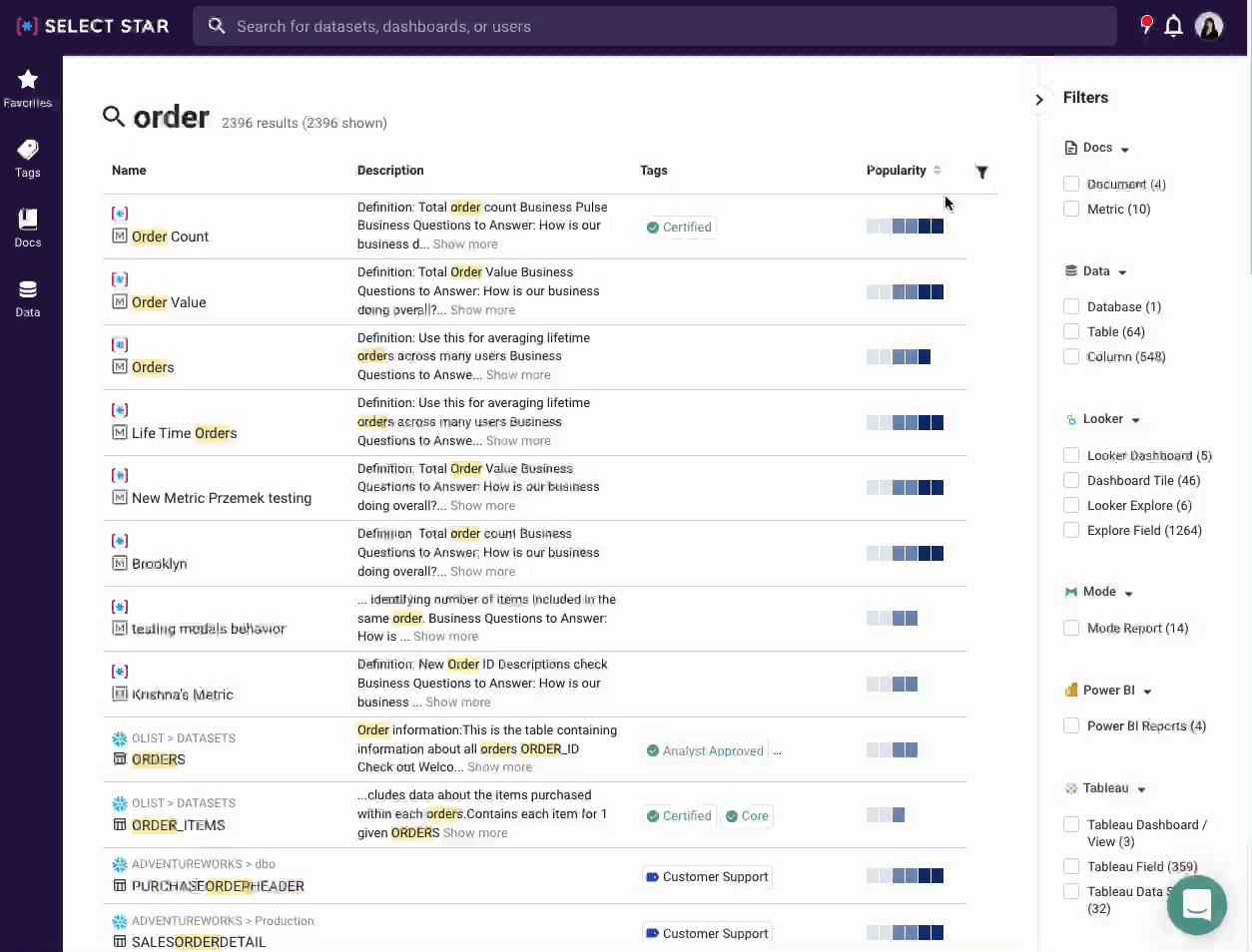 4.
Snowflake PK/FK display
Maybe some of you have already noticed this.. If you have added primary and foreign keys in Snowflake, it will automatically be shown after scheduled ingestion.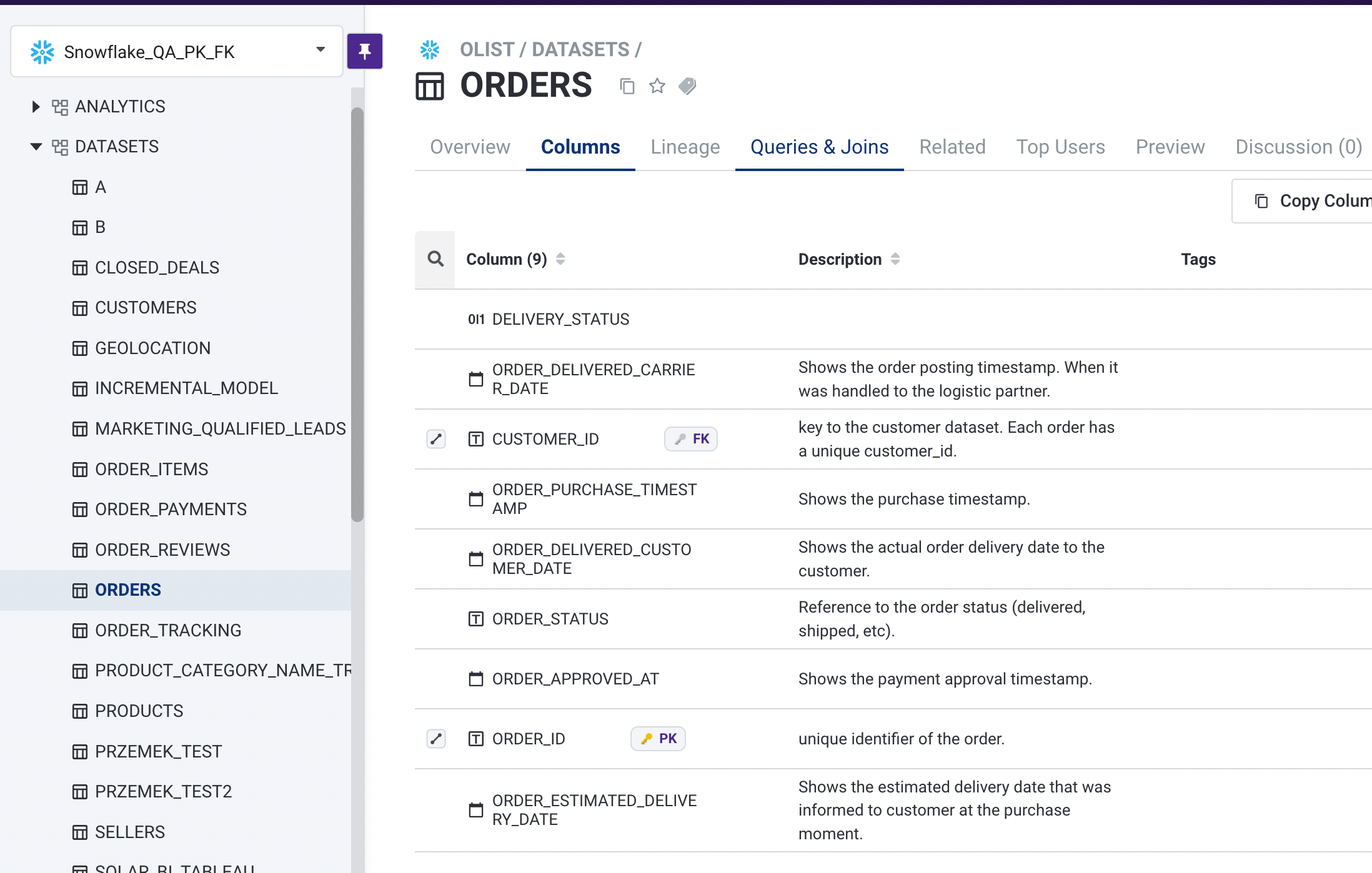 We're excited to bring more features next week! Will get back to you soon with more good news.🥳