We are moving to a cleaner, more spacious UI following the sidebar update ✨
Now you can add text documentation for your tables and dashboards!
With the new overview tab, you can document the information as much as you want. If the table is mentioned by other docs or other objects, we'll also show a backlink on the Overview tab: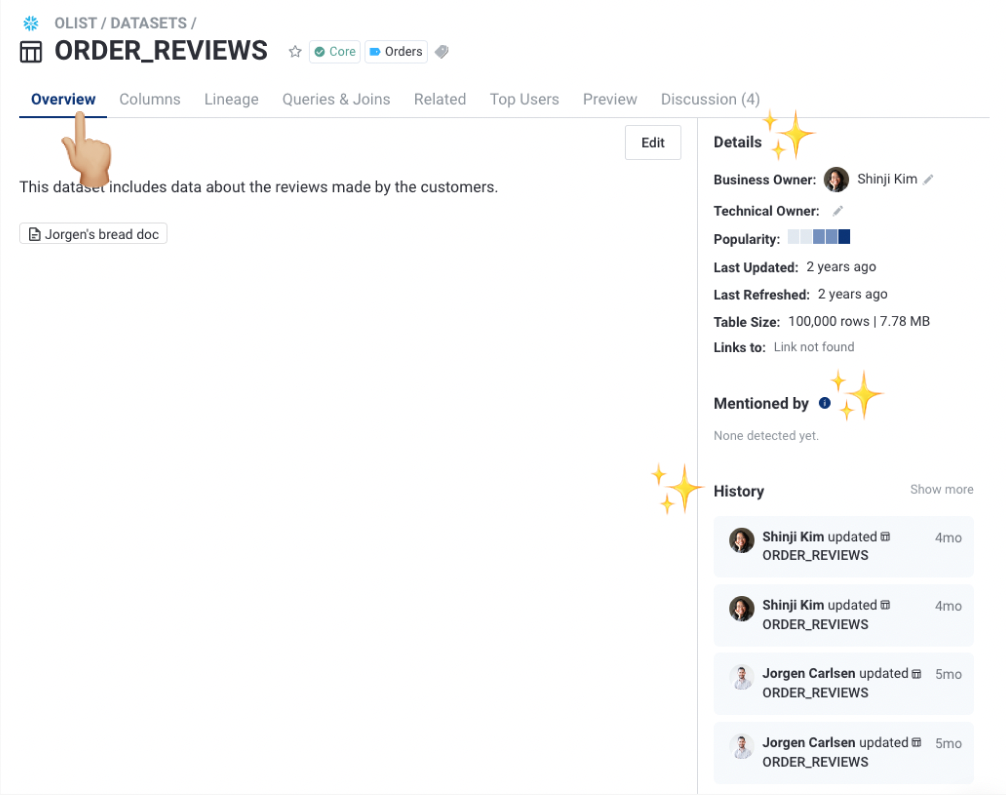 📑
Docs update: Select Star now supports inline code and images
🖌
Step 1. Highlight the portion that you want to change to inline code.
Step 2. Click on the inline code icon in the text editor.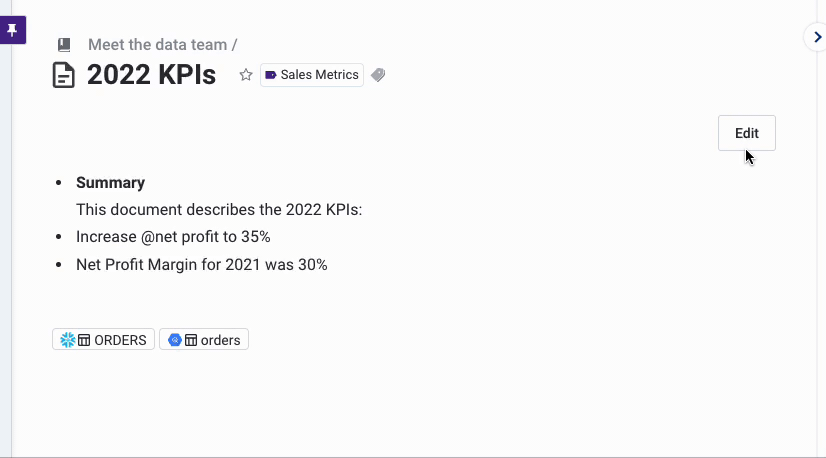 You can add images by one of the following ways:
Pressing image button in toolbar and uploading from computer.
Dragging and dropping file from computer.
Copy and pasting file from computer.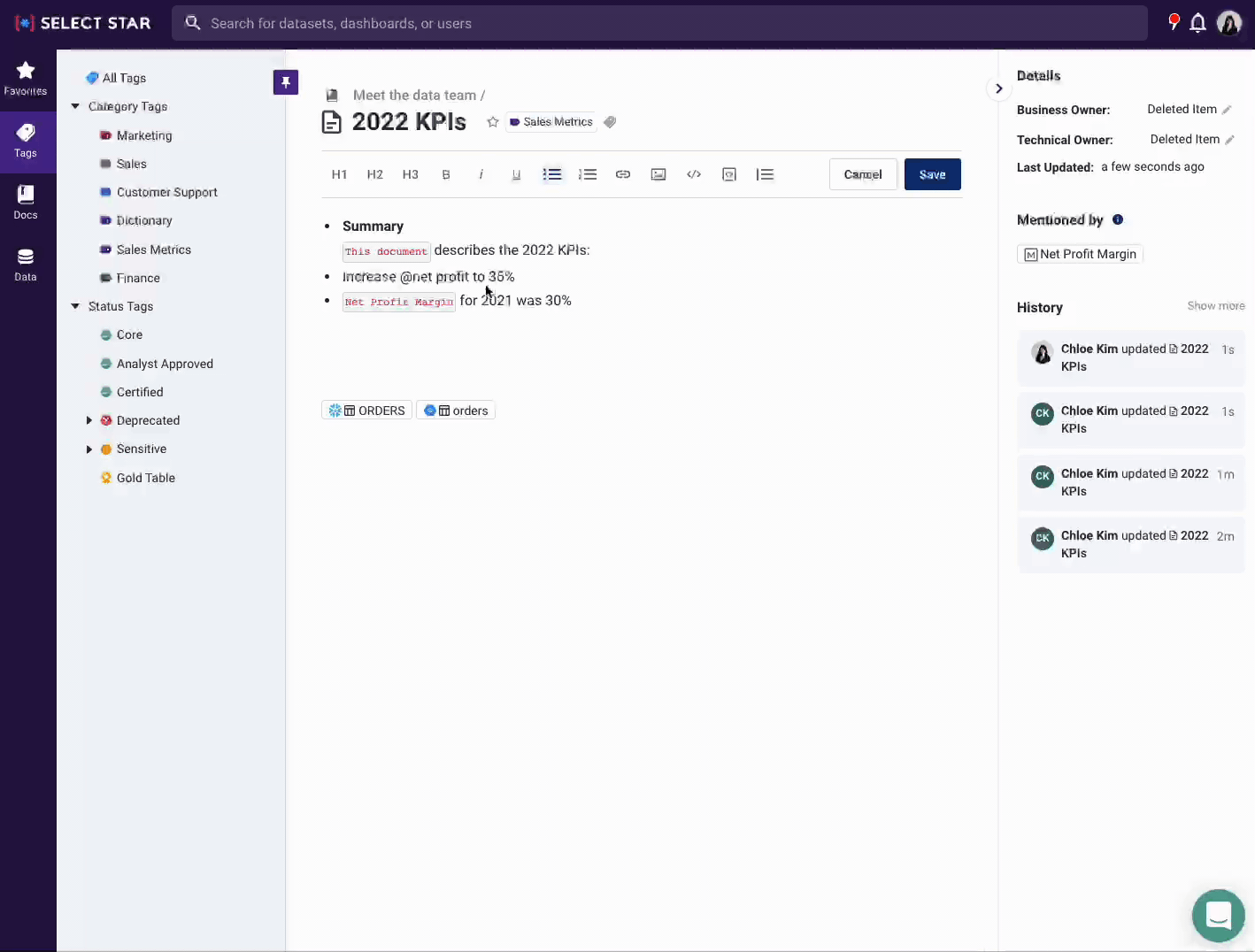 We've been impressed by lots of users using our docs for their data documentation! We'd love to hear what you think of the new updates 💌