One of Select Star's strengths is strong Looker integration. Now, Looker integration will be more robust with support for LookML Views, Looks, and Looker Folder page.
LookML Views are now fully supported within the Select Star. You can see out both view-level and field-level lineage.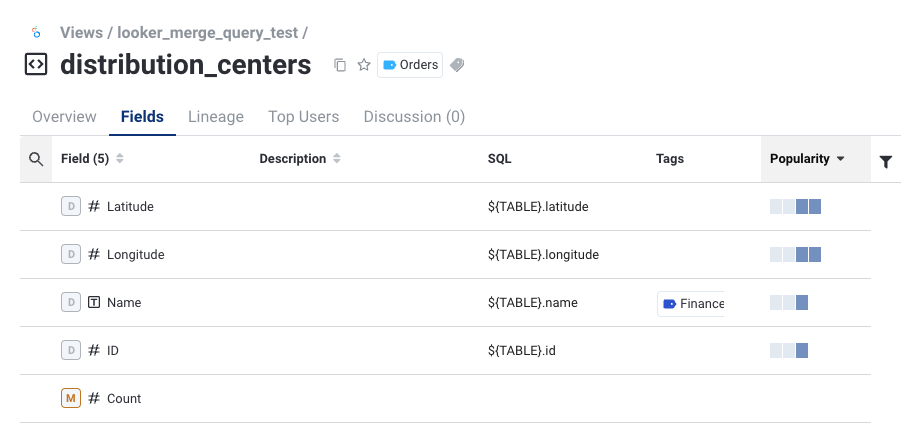 With the new Look page, you can see Looker Look-related metadata on the overview page. Also, you can open this Look with the 'Open in Looker' button.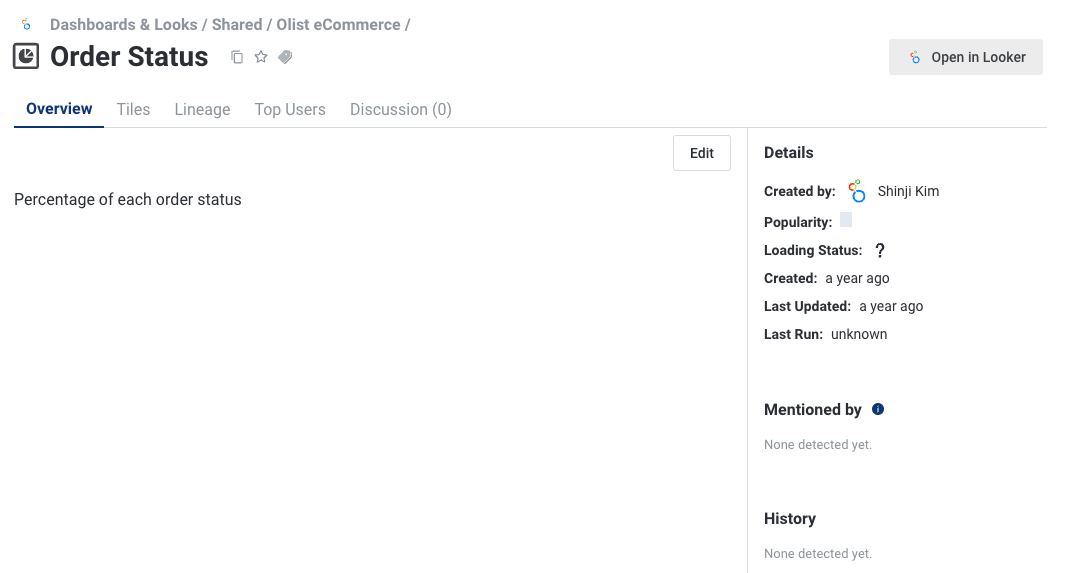 From the left sidebar, you can get a list of Dashboards and Looks as well.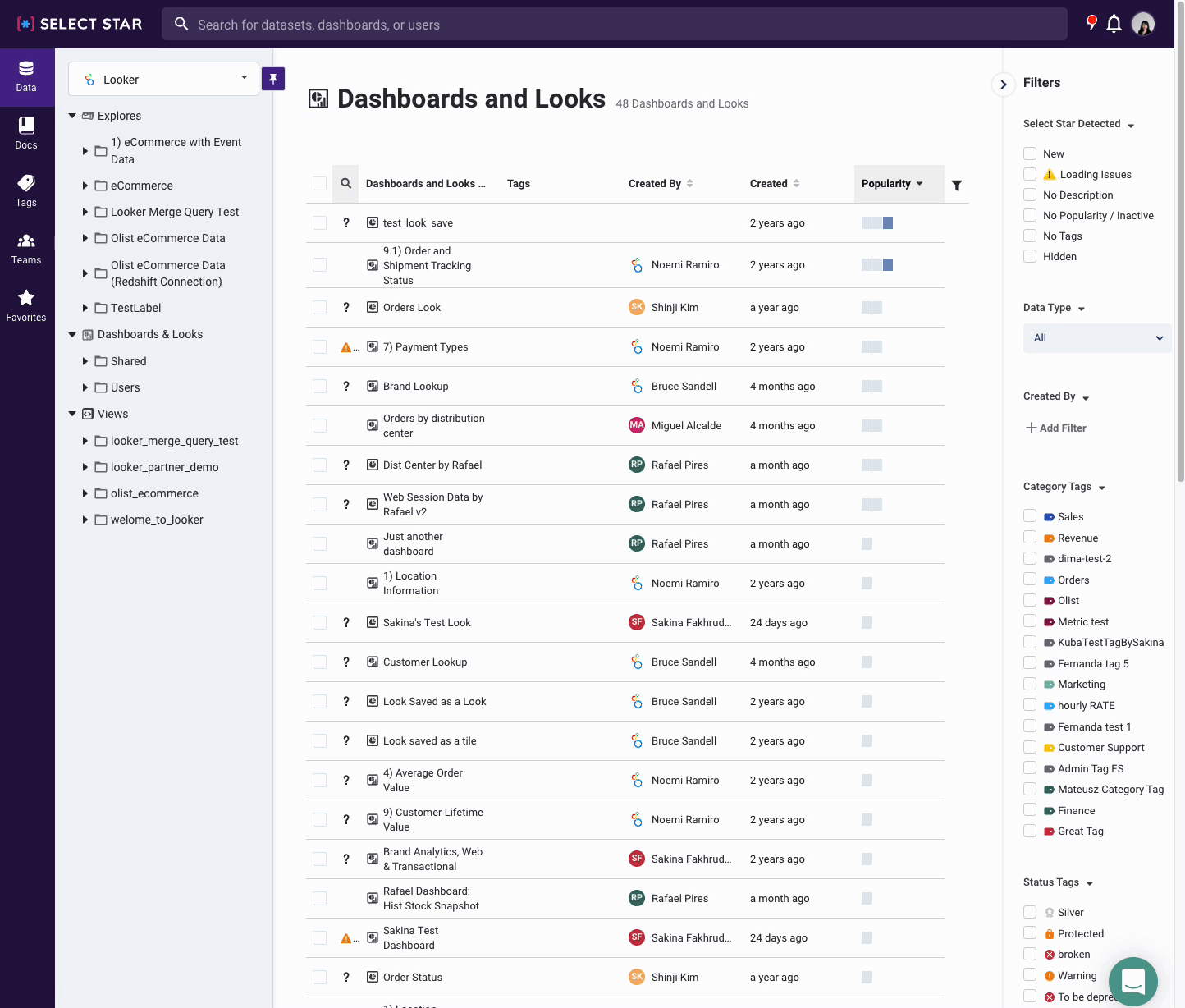 You can now see an individual's Looker folder page along with the Shared folder in Select Star. This will help you identify each team member's Looker assets, along with all the shared assets.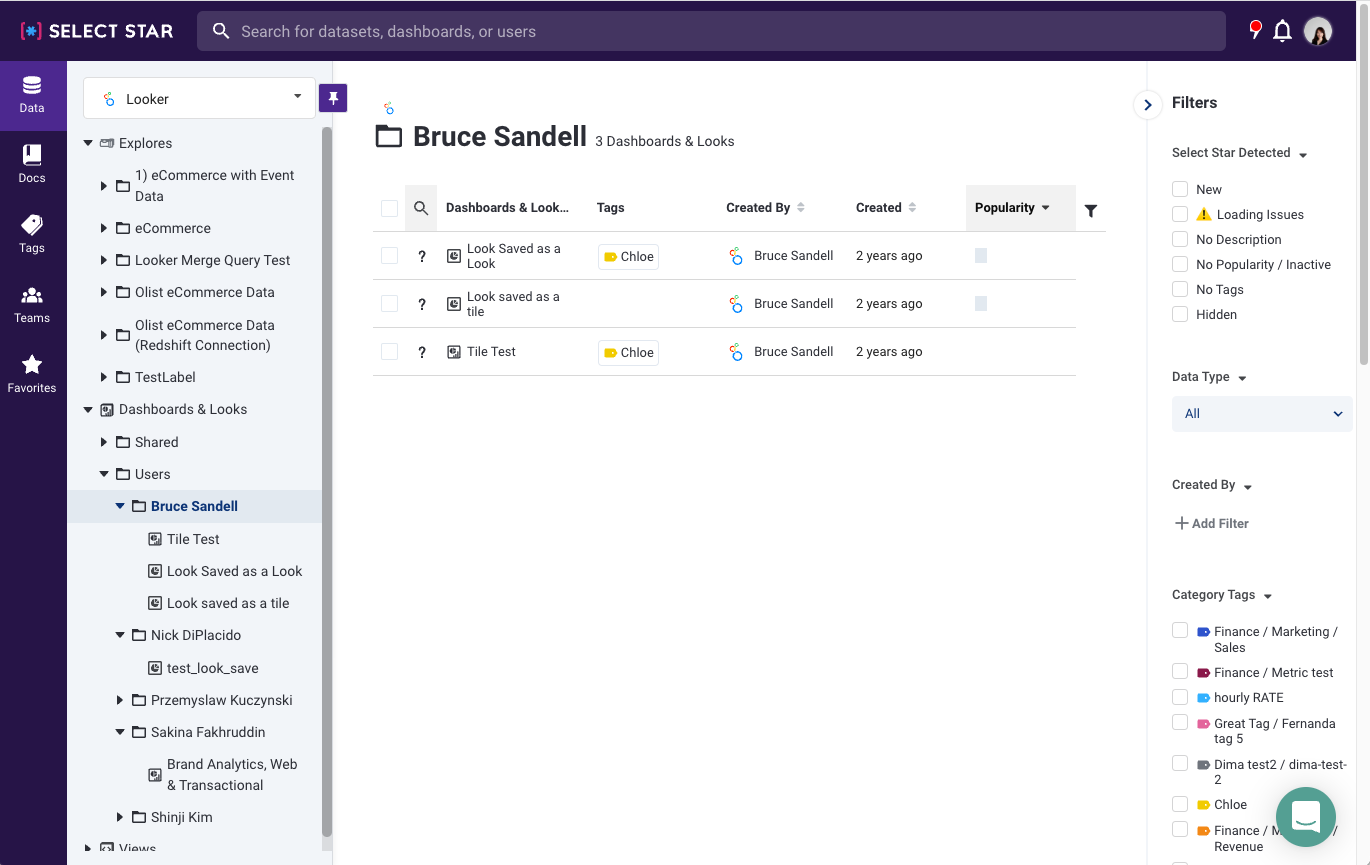 Thank you for all feedback you made so far and we are always eager to hear more of your thoughts on the features. Have a great day!
-Select Star Team 🫶